As a small company, we're stoked that we can (hopefully) make a difference in the community. The cycling community is something that Colorado takes pride in, and being part of that is special in any capacity.
For 2023 RockyMounts is honored to support the Mountain Marauders women's cycling team. They are based out of Colorado, spreading from Grand Junction, Durango, Boulder and anywhere in between. Featuring seven women and their team manager, the team is expecting a full schedule in 2023. Races attended will include events like The Sea Otter Classic, the Big Mountain Enduro Series (BME), The North American Enduro Cup (NAEC), The Revolution Enduro Series and plenty of local races to fill open weekends.
The seven women on the roster are Fiona Daugherty, Hailey Clark, Laney Arreola-Tuttle, Olivia Salter, Aleah Austin, Sage Davis and Reni Goddard-Vaughan. These women will receive support from team manager Riley Aguilar in efforts to not only have a great race season, but create one off experiences with their team.
During their first of many team trips, a few of The Mountain Marauders stopped at the RockyMounts HQ in Grand Junction to pick up their racks. RockyMounts helped the women get rolling by providing a RockyMounts GuideRail with a GuideRail Add-On to carry three bikes on the back of the van, as well as 3 BrassKnuckles for roof top bike storage. We're stoked to see their final van build later in the year.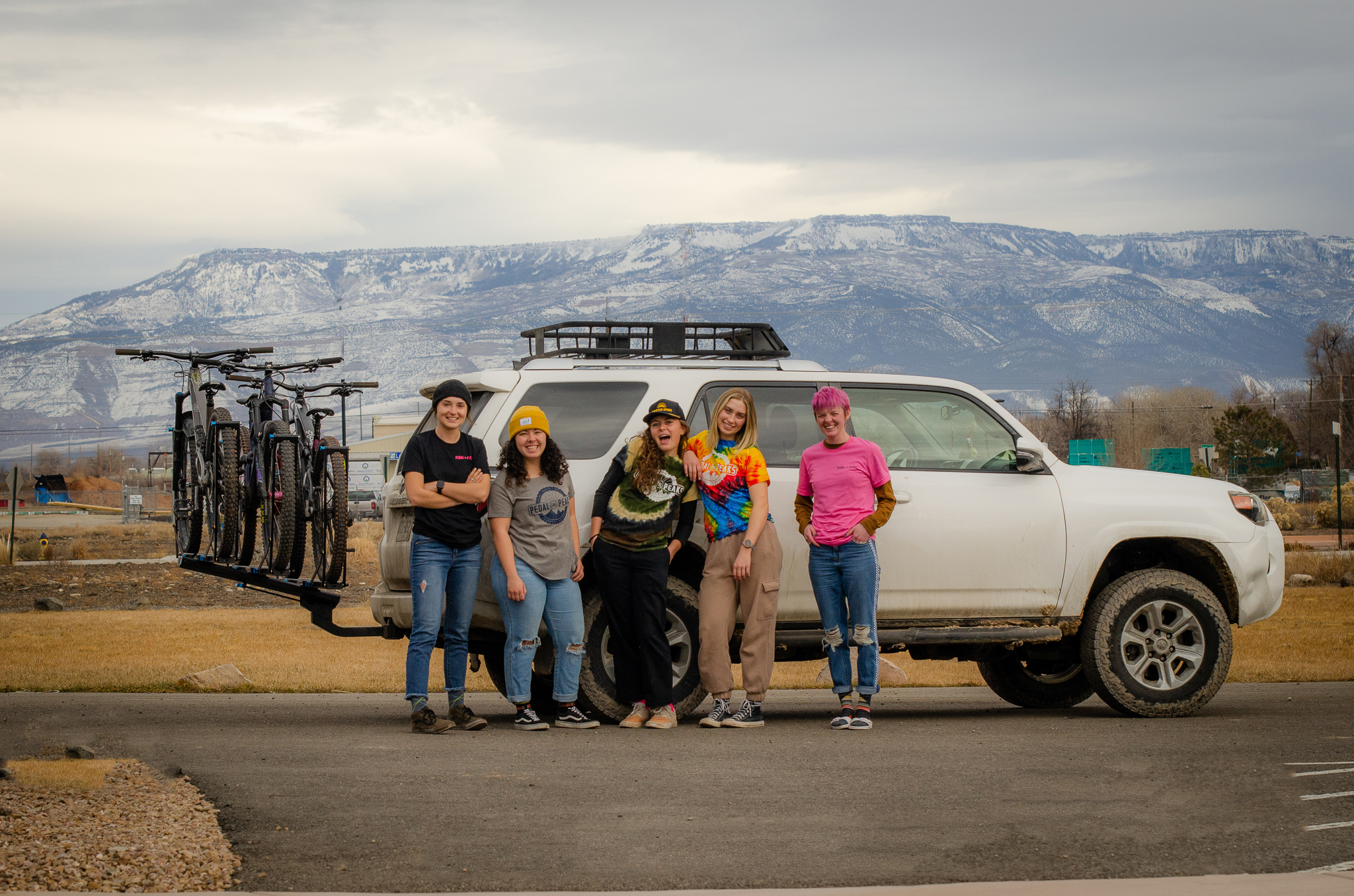 The first production 3 bike set up for the new GuideRail.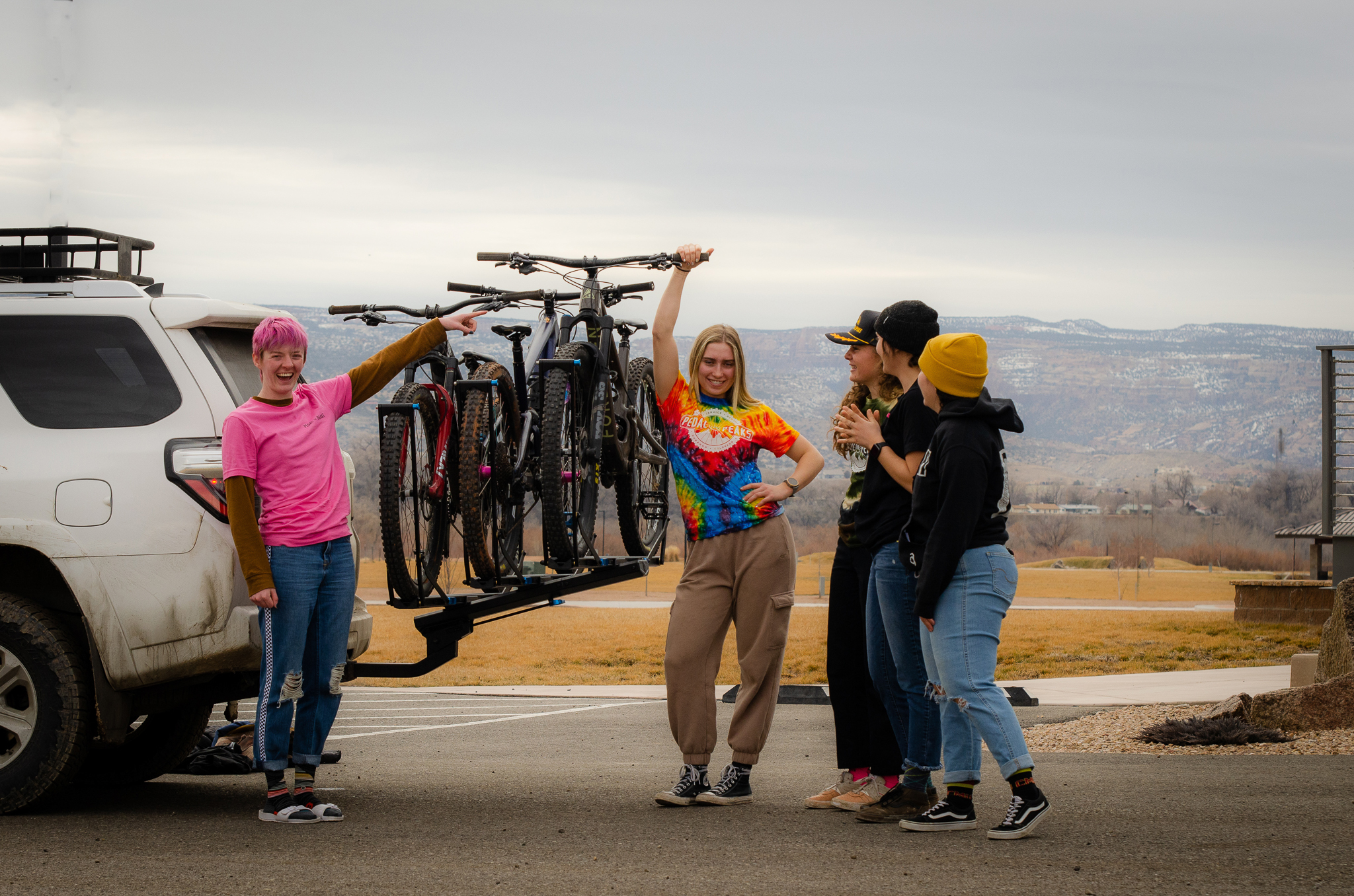 Part of the team getting familiar with the new set up.

Best of luck to whole team over the 2023 season!